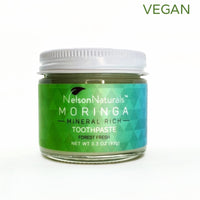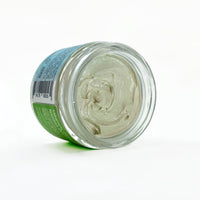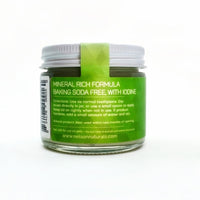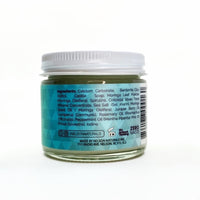 Nelson Naturals
Toothpaste - Moringa Mineral Rich - Forest Fresh - 3.3oz - Nelson Naturals
This toothpaste from Nelson Naturals is unique for it's power house combination of Moringa, Iodine and Bentonite Clay which is ultra effective for teeth and gum support.

Moringa is a nutrient & mineral powerhouse.  Literally the most nutrient dense plant on the earth!  It's a fantastic addition to your daily brushing routine.
Iodine is a member of the Halogen family (same as Fluoride) and has many amazing benefits. 
Bentonite Clay absorbs stains and acts as a mild abrasive, like a detox for your mouth!
I've been a spearmint toothpaste girl my whole life BUT this super delicious Forest Fresh flavor is my new all time fav!  It's a bit hard to describe but I'd say it's mostly peppermint with a very slight hint of pine.  It leaves a wonderfully fresh mouth.
3.3oz = 1 month supply (1 person 2x daily)
~ WHAT'S TO LOVE:
All natural

No fluoride, SLS or glycerin

No baking soda

Mineral rich formula promoting remineralisation

Cruelty free

Vegan

Nelson Naturals invests part of it's business back into nature, animal shelters and human organizations that support it's core values.  They pledge to give 5% of all profits to those great causes.

Made in beautiful Nelson, British Columbia, Canada
~ INGREDIENTS:
Calcium Carbonate, Bentonite Clay, Colloidal Silver, Sea Salt, Xylitol, Castile Soap, Moringa Leaf, Trace Mineral Concentrate, Spirulina, Moringa Seed Oil, Iodine, Essential Oils of Juniper Berry, Rosemary, Peppermint, & Pine