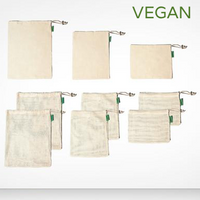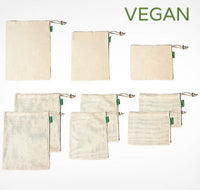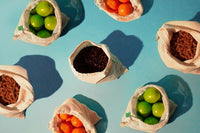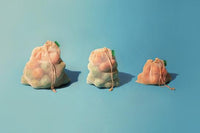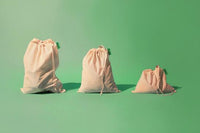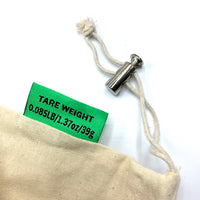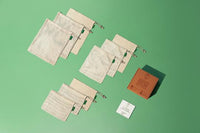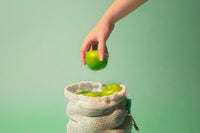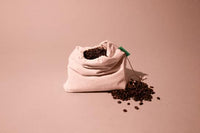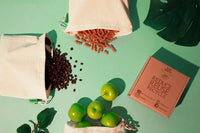 EcoRoots
Reusable Produce Bags - Organic Cotton - Set of 9 - EcoRoots
This set of 9 reusable cotton produce bags will have you totally covered for your next farmers market, grocery store or bulk store run!
With a mix mesh and solid cotton bags in 3 different sizes not only will you be able to shop for fruits and vegetables but also bulk items like pasta, nuts and dried beans.
Each bag has a tare weight tag and a cotton draw string with stainless steel pinch lock to ensure the bags stay tightly closed.
2 x Large mesh bags  16"x13"
2 x Medium mesh bags  11"x13"
2 x Small mesh bags  8"x11"
1 x Large bulk food bag  16x13"
1 x Medium bulk food bag  11"x13"
1 x Small bulk food bag  8"x11"
~ WHAT'S TO LOVE:
All natural, ethically and sustainably sourced cotton

Reusable
Durable
Biodegradable
Machine washable
EcoRoots is a women-owned and small business in Aspen, Colorado
Packaging: recyclable cardboard box
~ MATERIALS:
Cotton fabric, cotton string, stainless steel pinch lock.