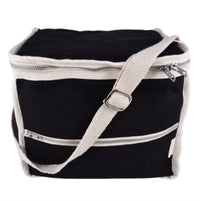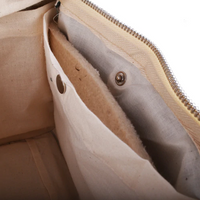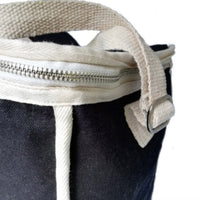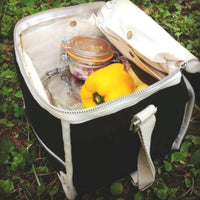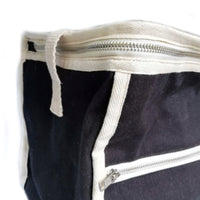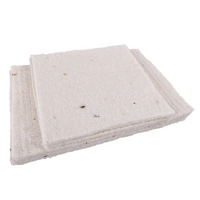 Life Without Plastic
Wool Panel Insulated Lunch Bag - Black - Life Without Plastic
A totally plastic free wool insulated lunch bag!  

This beautiful lunch bag is slightly larger than our Orange/Green Trim lunch bag and features removable interior textile panels for extra insulating power.  The exterior is made of 100% GOTS certified organic cotton dyed with natural vegetable dyes.   It's large enough to accommodate several of our stainless steel food containers and features a external zippered pocket for inserting cutlery, napkins or other accessories. The natural cotton strap is adjustable to allow for across-the-shoulder or hand-bag type transport.
The removable thermal panels are created using leftover material from an organic mattress manufacturing process.  They are made of GOTS certified wool, GOTS certified cotton and GOLS certified rubber scraps.  The panels can be washed in cold water with a mild detergent and laid flat to dry.
There is double ended metal zip around 3 sides for full closure and quick access. 
Available in green or black.
Length:   24cm // 9.5in
Width:     22.8cm // 9in
Height:    28cm // 11in
~ WHAT'S TO LOVE:
Exterior is GOTS certified 100% organic cotton

Removable thermal panels made of GOTS certified wool, cotton & rubber scraps
Thermal panels are washable
Hand dyed using natural vegetable dyes
Adjustable strap

Compostable fabric

BPA free

Phthalate free
PVC free
Lead free
~ CARE:
Exterior bag:  Hand wash in cold water with mild detergent. Hang to dry.

Thermal panels: Hand wash in cold water with mild detergent. Lay flat to dry.

NOTE that because natural dyes are used there is the possibility that color may bleed.  To minimize the possibility of color bleeding it is recommended to add salt to the first wash to fix the colour
~ MATERIALS:
GOTS certified organic cotton, thermal panels (80% GOTS certified organic wool, 20% GOTS certified organic cotton + GOLS certified organic rubber), natural vegetable dyes, metal zipper, snaps and strap buckles