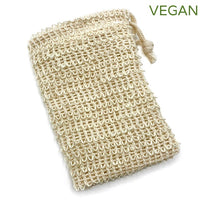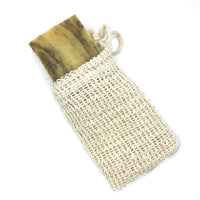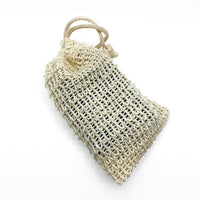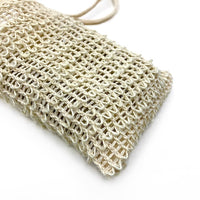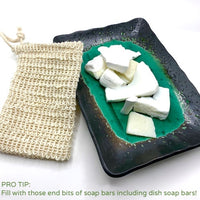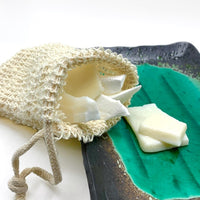 EcoRoots
Sisal Soap Saver Bag - EcoRoots
This soap saver bag is made of sustainable sisal, a 100% natural fiber that comes from the agave cactus family.
It's completely compostable and biodegradable.
Fill it with a bar of your favorite soap for a lathery, exfoliating scrub in the shower.  
It's also a fantastic way to use up all of those little left over soap bits; shower or kitchen!  I use one for all of my dish soap block remnants. 
~ WHAT'S TO LOVE:
100% natural, sustainable, compostable and biodegradable

Won't scratch you or your dishes!

Lasts months
Odorless
Vegan
EcoRoots is a women-owned and small business in Aspen, Colorado
~ CARE:
~ MATERIALS:
Sisal, cotton string.