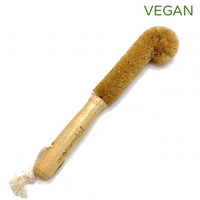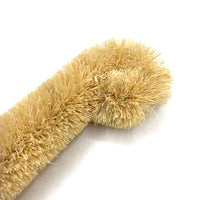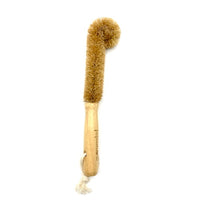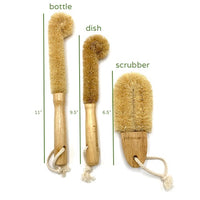 Ecomended
Coconut Dish Brush - Ecomended
An all natural scrubbing brush!
No more shedding microplastics down the drain and into the water table using plastic brushes!
This dish cleaning brush has bristles made with sustainably sourced dried coconut husks for the bristles, a wooden handle for a comfortable controlled grip and a cotton lanyard for hanging.  It's slightly shorter than the bottle cleaning brush which makes it great for cleaning cups and glasses.
The bristles are a medium stiffness for a good scouring clean without scratching.
~ WHAT'S TO LOVE:
100% natural, sustainable and biodegradable
Scrubbing and cleaning power without shedding microplastics
Ecomended is women owned and operated
~ MATERIALS:
Coconut husks, wood, steel wire center, cotton string.