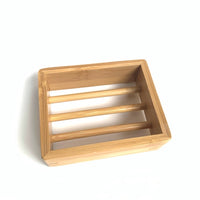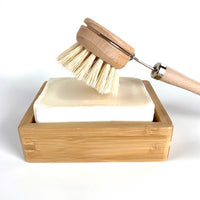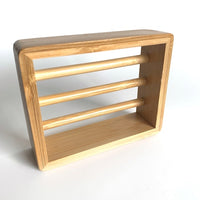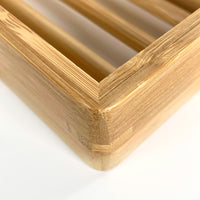 No Tox Life
Bamboo Soap Shelf - No Tox Life
This bamboo soap shelf is made from Moso Bamboo which is known as the giant bamboo or timber bamboo.  It's been used for centuries for buildings, flooring and culinary tools.  This Moso Bamboo soap shelf is the perfect dry resting spot for No Tox Life's Zero Waste Dish Block®.
The key to longevity for bar soaps is that they stay 'high and dry', elevated away from run off water and able to dry out between uses. 
Length 4.7" / Width 3.6" / 1.3" Height
~ WHAT'S TO LOVE:
100% natural, sustainable and biodegradable 
~ MATERIALS:
Moso bamboo.