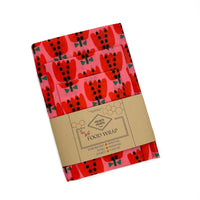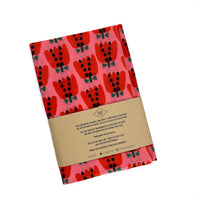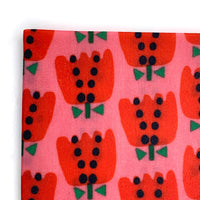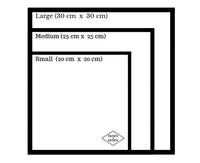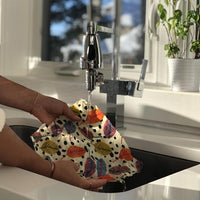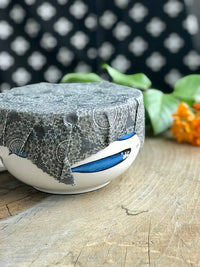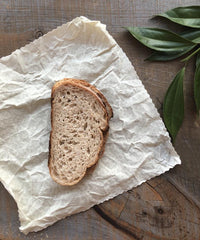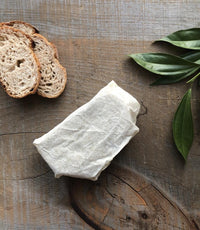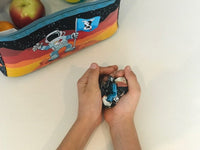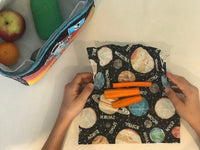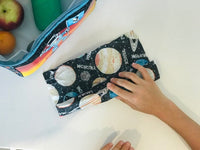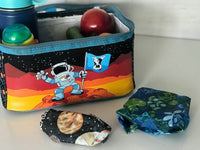 OLSEN+OLSEN
Wax Food Wraps - Beeswax - 3 pack - Tulips - OLSEN+OLSEN
OLSEN+OLSEN's reusable beeswax food wraps are a fantastic eco swap for  plastic cling wrap.  They're a zero-waste way to wrap, cover, store and transport food.
They're pliable with the heat from your hands and can be placed over bowls, wrapped around food (like half a banana, carrots or orange slices etc which are perfect for packed lunches!), or folded to hold sandwiches. 
Made with only 4 simple ingredients; cotton, organic jojoba oil, organic tree resin & organic beeswax, they will biodegrade when it's time to dispose of them.
Simply hand wash them gently with cold soapy water and hang to dry.
With proper care (and depending on frequency of use) they will last up to a year.  Over time, with lots of good, loving use the wax will naturally crease a bit.  They can be refreshed easily by popping them in a warm oven, flattened on a cookie sheet.  There are plenty of easy instructions available online.  OR simply dispose of them in your compost!
 

The 3 pack set includes:
1x Large (12in x 12in  //  30cm x 30cm)
1x Medium (10in x 10in  //  25cm x 25cm)
1x Small (8in x 8in  //  20cm x 20cm)
~WHAT'S TO LOVE:
Zero waste
All organic and natural materials
Reusable
Long lasting
Compostable and biodegradable
~HOW TO USE:
Scrunch the wax wrap up in your hands and squeeze for a few seconds to let the heat of your hands warm the wax a bit
Open the wrap back up and it's ready to use! Wrap up your favorite food or cover a bowl
~ CARE:
To clean simply wash under cold to lukewarm water with a mild soap or wipe with a damp sponge.
Hang to dry or wipe with a drying cloth
Store flat or rolled in a cool drawer or cupboard
DO NOT: use on hot foods, in the microwave or to wrap meats 
~INGREDIENTS:
Organic jojoba oil, organic tree resin, cotton, organic beeswax.