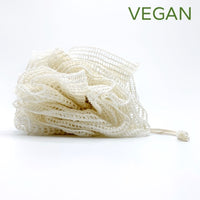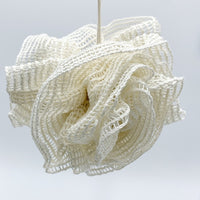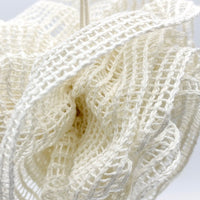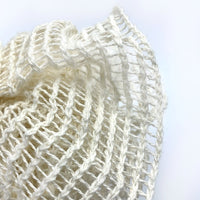 Waste Less Shop
Natural Ramie Bath Puff
This all natural shower puff is a great eco-friendly swap for those plastic mesh shower puffs.
Made with Boehmeria Nivea, a natural, sustainable ramie fibre known as the 'grass linen'.  It's softer and more durable than some of the other natural fibres like sisal, cambric and loofah.
It lathers well and gently exfoliates without being scratchy.
Hang to dry.  It's naturally resistant to bacteria and mildew.
When it's time to throw it out, feel good knowing that it will gently biodegrade and return to nature.
~ WHAT'S TO LOVE:
100% natural and sustainable fibre
Compostable and biodegradable

Machine washable

Resistant to bacteria and mildew
Zero packaging
~ CARE:
Let dry between uses
Machine wash if desired
~ MATERIALS:
Ramie and cotton string.